If you're an iPhone user, you might have experienced situations where you change the passcode and then forget the correct one. Alternatively, you could end up with a locked iPhone due to repeated incorrect password entries. While the passcode is crucial for safeguarding our privacy, struggling to unlock your iPhone with the correct code can be quite frustrating.
So how to unlock iPhone without passcode? Take a look and regain access to your iPhone!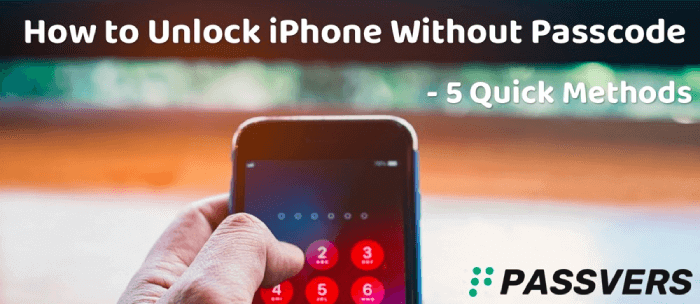 Table Comparison: 5 Methods to Unlock iPhone Without Passcode
| | Erase iPhone Data | Compatible with the Latest OS | Easy to Operate | High Success Rate |
| --- | --- | --- | --- | --- |
| Passvers iPhone Unlocker | ✅ | ✅ | ✅ | ✅ |
| iTunes | ✅ | ✅ | ✅ | ✅ |
| iCloud | ✅ | ✅ | ✅ | ❌ |
| TikTok Method | ❌ | ❌ | ✅ | ❌ |
| Siri | ❌ | ❌ | ❌ | ❌ |
1. How to Unlock iPhone Without Passcode via an Unlocking Tool
When you have forgotten the password of your iPhone, people would want to find a handy way to unlock the iPhone again without using password, especially at a very high success rate and fast unlocking speed. Passvers iPhone Unlocker becomes the best try to help unlock iPhone without passcode effectively.
Passvers iOS Unlocker is supported on both Windows and Mac systems. With straightforward procedures, the software only needs 3 easy steps for you to remove the screen locks, so you can easily unlock iPhone without passcode, not wasting any time. Then, you'll be able to access the locked iPhone and set up a new screen lock as needed.
Besides, apart from screen passcode, Passvers iPhone Unlocker also supports removing Touch ID, Face ID, MDM restriction, iTunes backup encryption password, and screen time passcode for iOS devices. With this invaluable tool, you no longer need to worry about forgetting password locks or getting tripped up by tricky iOS system.
Key Features:
Just 3 simple steps to unlock iPhone without passcode
Supports the latest iOS 17 system and performs in the best condition
Provides user-friendly UI for using the software conveniently
Also supports removing Apple ID, Screen Time passcode, MDM and iTunes backup password
Unlock iPhone Without Passcode Using Passvers iPhone Unlocker
Step 1. Connect iPhone to Passvers iPhone Unlocker
Download and install Passvers iPhone Unlocker. Connect the locked iPhone to your computer. When the software detects your device, select the "Wipe Passcode" function on the home page.
Step 2. Download the Firmware Package to Unlock iPhone
After the information about your iPhone is shown on the screen, check it for confirmation. Then you can click the "Start" button to download the firmware package for unlocking the iPhone.
Step 3. Unlock iPhone Without Passcode Successfully
When the firmware package is installed, just press the "Start" button to get into the locked iPhone again. Passvers iPhone Unlocker will help remove the screen lock added to your iPhone immediately.
Tips:
The iPhone data would be deleted after unlocking using Passvers iOS Unlocker, so you need to back up the data before starting the unlocking process.
Your iPhone will be automatically updated to the latest iOS system after unlocking the device.
When you have followed these 3 steps using Passvers iPhone Unlocker, you can successfully unlock iPhone without passcode. What you have to do now is to reset the lock again and mark it down for preventing forgetting it again!
2. How to Unlock iPhone Without Passcode via iTunes/Finder
Instead of using additional software, you can employ iTunes/Finder to unlock a locked iPhone when you forget the password. iTunes offers a restore function that lets you reset and restore device settings and data, allowing you to unlock iPhone without passcode while avoiding data loss.
Note:
If you intend to use this method, ensure that your iPhone does not have the "Find My iPhone" feature enabled. Or, this method will be ineffective.
Step 1. On your computer, open iTunes (Windows) or Finder (Mac), and set your phone to Recovery Mode.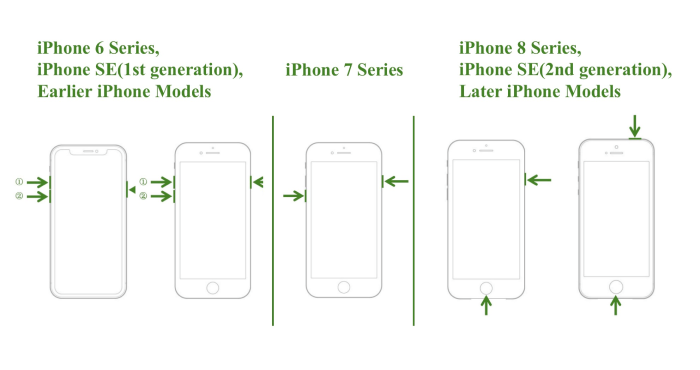 Step 2. Connect your iPhone to the computer. Once detected, click on your device to navigate to its "Summary" page in iTunes.
Step 3. Directly click the "Restore iPhone". Then, you can follow the instructions and restore your iPhone.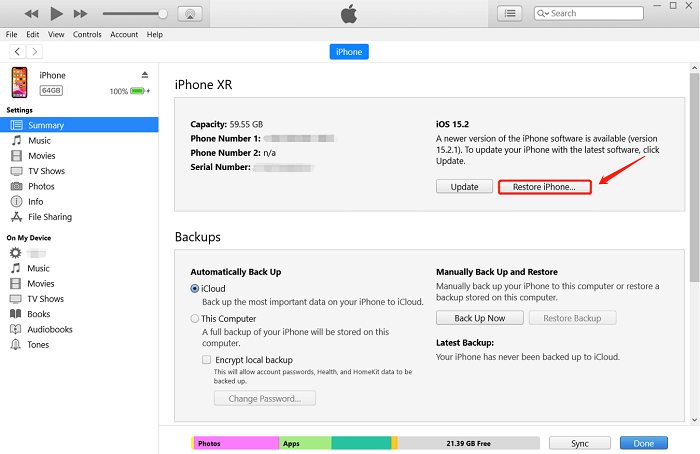 3. How to Unlock iPhone Without Passcode Using iCloud
The "Find My iPhone" function provided on iPhone can also help people to get back to the locked device again. When it is turned on, people can try erasing the data with iCloud, so that the iPhone can be unlocked. And this method can be operated on any device, thus you can unlock the iPhone passcode without computer.
Note:
Having a stable network connection is crucial for using the "Find My" feature in iCloud to unlock an iPhone. You must ensure your iPhone can connect to the internet to remotely access iCloud's functions for erasing the device or performing other actions. Without an active network connection, this method will not function properly.
Step 1. You can go to iCloud website in the web browser. Then sign in with your iCloud ID which has been connected with your iPhone as well.
Step 2. Then choose "Find iPhone" function from the dashboard, and iCloud will try to detect and locate the device.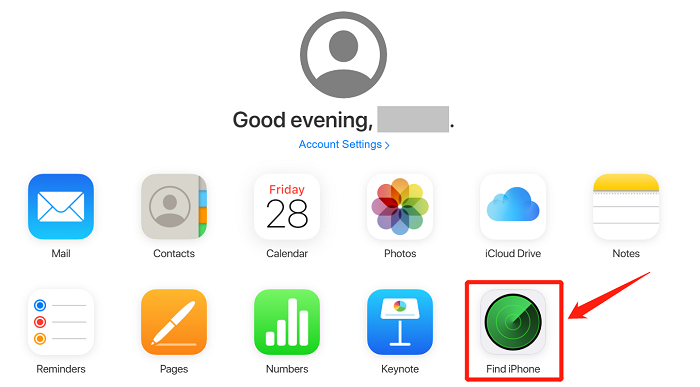 Step 3. Wait for a minute, and when the scanning is finished, you can access "All Devices" to select the detected locked iPhone.
Step 4. Now just press the "Erase iPhone" button to unlock the iPhone. When it is erased, open your iPhone again and you don't need to enter passcode to get into the device now.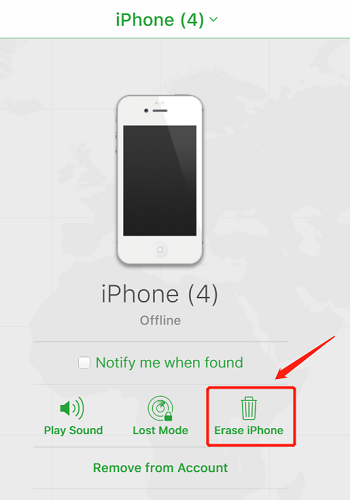 4. How to Unlock iPhone Passcode Without Passcode using Tiktok Method
A TikTok trend has gone viral, showing methods to unlock iPhone without passcode or facial recognition, regardless of your iPhone model. These videos have garnered impressive viewership. Therefore, if you're keen to experiment with a clever approach, it might be worth giving this a shot. However, the success rate of this method remains debatable.
Perform the following steps to test this method:
Step 1. Cover your camera and swipe down on the Control Panel. (If you're using an older iPhone model like iPhone 5, 6, 7, or 8, swipe upwards instead.)
Step 2. Disable Wi-Fi, Data, Bluetooth, and Cellular data. Then activate Airplane mode.
Step 3. Proceed to open the calculator app, which is also conveniently accessible through the Control Center and doesn't necessitate a password or fingerprint ID.
Step 4. Rotate your phone horizontally to access the scientific calculator and input a decimal point: 7 + 4 + EE = 280,000.
Step 5. Turn your phone sideways to enter scientific mode, select "IN," followed by "Rand."
Step 6. Swipe up on your device, and it will unlock.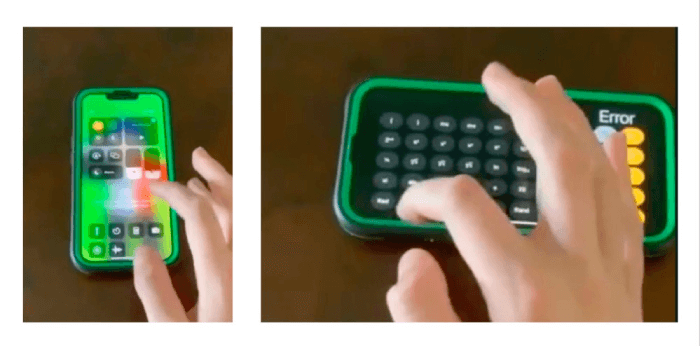 5. How to Unlock iPhone Without Passcode by Using Siri
If you're using iPhones with iOS 10 or earlier systems, the Siri function can also assist in unlocking your device without requiring the passcode you originally set. These outlined steps make the process straightforward.
Tips:
This method is workable because of the early bug neglected by Apple. As a result, it has some limitations and is only for educational use:
It is not workable on all iOS systems, only the elder ones.
This method does not work all the time, but it is still worth a try.
Step 1. Call out Siri by long-pressing the home button on iPhone, or you can directly say "Hey, Siri".
Step 2. Click the "+" button in "World Clock" module, then enter the words in the search bar. Now you should select the whole typed words and click "Share" option.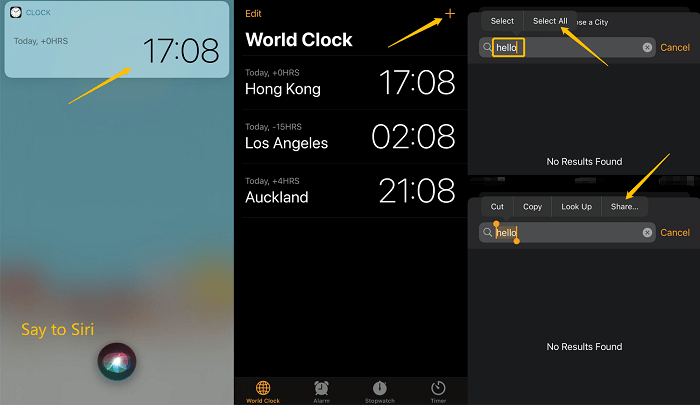 Step 3. Choose Message as the app for sharing. When it opens, you should type anything in the "To" field, then press "return" to highlight the typed text.
Step 4. Now choose to add the text as a new contact by clicking the "+" button. Remember to choose "Create New Contact" here. Then you need to click "add photo" and also "Choose Photo".
Step 5. In the selected album, wait for a while and press the home button now. Under the ideal condition, you will be turned to the home screen without unlocking the iPhone.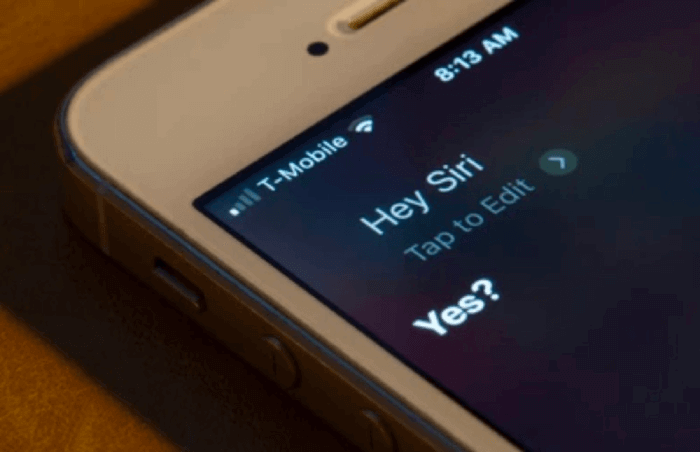 Conclusion
Among these 5 methods introduced above, there's certainly one that can tackle the challenge of how to unlock iPhone without passcode. If you're looking for a quick and clever solution, consider trying out the nifty tricks on TikTok. If you're using an older iPhone model, perhaps outsmarting Siri could aid you to unlock iPhone without passcode.
However, undoubtedly, the official iCloud method is a reliable option. Furthermore, the specialized unlocking tool, Passvers iPhone Unlocker, stands out as a secure and efficient means to bypass the iPhone passcode. Don't hesitate to give this professional iOS unlocking tool a shot!
FAQs About How to Unlock iPhone Without Passcode
Q1. Can you unlock an iPhone without passcode or Face ID?
Absolutely. All 5 methods mentioned above can indeed unlock an iPhone without needing a passcode or Face ID. You can choose the most suitable one to give it a try. Of course, among these options, the most secure and effective choice is to use Passvers iPhone Unlocker. It's a dedicated software designed to address iOS system issues and unlocking issues, ensuring it can resolve your problem with confidence.
Q2: How do I unlock iPhone lock screen?
You can unlock an iPhone by entering your passcode or using Face ID (if available). Alternatively, you can connect to a computer with iTunes or Finder, use professional unlocking tools, or employ iCloud if "Find My iPhone" is enabled. No matter how your iPhone screen is locked, by passcode or screen time code, Passvers iPhone Unlocker can handle it well.