1. Can it unlock iPhone from current carrier?
No, Passvers iPhone Unlocker doesn't support carrier unlocking. If you tend to unlock your device from different carrier, contact the corresponding service provider to solve.
2. Can I Recover My iPhone Passcode?
If you forgot screen passcode, there is no way to recover your iPhone lock screen passcode. However, you can use iTunes to restore iPhone to set it as a new phone or use Passvers iPhone Unlocker to remove the iPhone passcode. Then, you can access your device and create a new passcode.
Note: If you just forgot password for screen time feature, Passvers iPhone Unlocker works well to recover it for your device.
3. How Do I Disable Lock Screen on iPhone?
The lock screen passcode is not necessary for everyone. If you want to turn off the Passcode input, just go to Settings on iPhone, then select Face ID & Passcode (Or Touch ID & Passcode), and tap Turn Passcode Off to disable it. To note that you should take care of your iPhone data safety if you turn off it.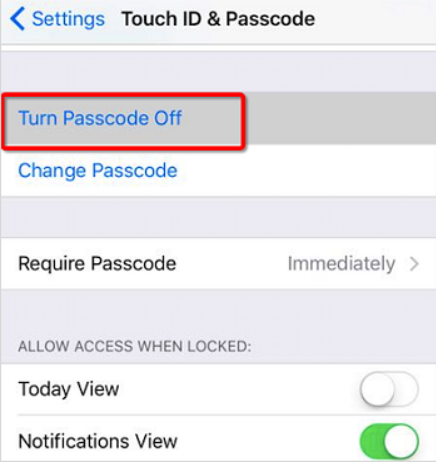 4. Can I remove Apple ID if I forgot the iPhone lock screen passcode?
When removing Apple ID with Passvers iPhone Unlocker, you need to tap the Trust button on iPhone firstly. Therefore, if you forgot iPhone passcode, you cannot remove the Apple ID. Here suggest you use this software to wipe your passcode and then take the program to remove Apple ID.