One-Month License​
USD 35.95
USD 75.95
Monthly (Excl. Sales Tax)​
6 Devices, 1 PC
Auto-renewal, cancel at any time
1 month free upgrades
Buy Now
One-Year License​
USD 45.95
Yearly (Excl. Sales Tax)​
6 Devices, 1 PC
Auto-renewal, cancel at any time
1 year free upgrades
Buy Now
Lifetime License​
USD 65.95
USD 99.95
Lifetime (Excl. Sales Tax)​
6 Devices, 1 PC
Lifetime upgrades
Buy Now
We Accept:

FAQ
1. What payment methods do you support?
We support a variety of payment methods such as credit cards, PayPal, Alipay, iDEAL, Google Pay, Apple Pay, Wire Transfers, etc. Paying by credit cards is the recommended one, which is the most convenient and fast.
2. Can I get a refund if the product doesn't solve the problem?
Yes. All our products are 30-day money-back guaranteed. If the products doesn't well, you can contact our customer service team to help you identify and solve the problem. If there is no solution, we will make a refund for you. For details, you can also check our refund policy.
3. What does "6 devices" and "1 PC/Mac" mean?
"6 devices" means that you can use our software on 6 mobile devices (the exact quantity depends on the product), and 1 PC/Mac refers to that you can install our software on a single PC or Mac. If the quantity exceeds, you may have to purchase one more time to use our program on a new device.
4. Can I re-activate the code if I change my computer?
Yes. Within the validity period of the registration code, if you provide the order information to us, the code can be reset and reactivated. You can contact our customer service and submit a ticket here.
5. Can the activation code of Windows be used on Mac?
No. Our activation codes are not cross-platform supported. So, the registration code for Windows is only applicable to Windows PC, and the code for Mac is only applicable to Mac computers. To avoid the wrong purchase, please pay attention when placing an
6. What to do if I enter the wrong email address when I purchase?
We recommend that you make sure the email address is right before purchasing. If you end up with the wrong one, you can contact our customer service and provide your order information and the correct email address. We will help you settle down the problem.
Your Purchases Are Fully Protected
100% Safe
Your privacy will be well protected by our state-of-the-art encryption technology.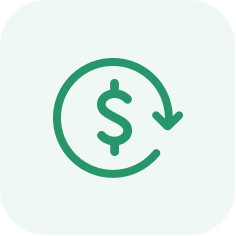 30-Day Money-Back Guarantee
Try before purchase, and you are provided a 30-day money-back guarantee after purchase.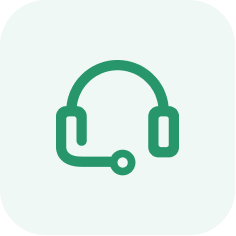 Suppor & Service
Expert assistance through email response within 24 hours.