Is facetime not working? Is facetime camera not working on mac? FaceTime stuck on connecting or not activating? FaceTime is a well-known and widely used Apple application that allows you to call, chat, and share your thoughts with any of your friends on iOS. However, since iOS 11 was launched, some users of iOS 11 complained about FaceTime not working after the update and this issue could happen on iPhone 7, iPhone X/8, mac and iPad. How to fix FaceTime not working after update issue? Follow the steps!
Note
If you meet with the same issue - Facetime Not Working after updating to iOS 13, try the same way to fix.
Sometimes a restart does work and when you don't know why there is no sound on FaceTime, what happened with your device, just try it.
For Mac, go to the Apple Menu and click on "Restart".
For an iPhone, press the power button until you see the slider, then slide to power off. Then turn on your iPhone.
If it doesn't work, you can try a force restart. If you don't know how, follow the guide.
To force restart an iPhone X, iPhone 8: Quick press and release Volume Up, and then press and release Volume Down. After that, long press side button until you see the Apple logo.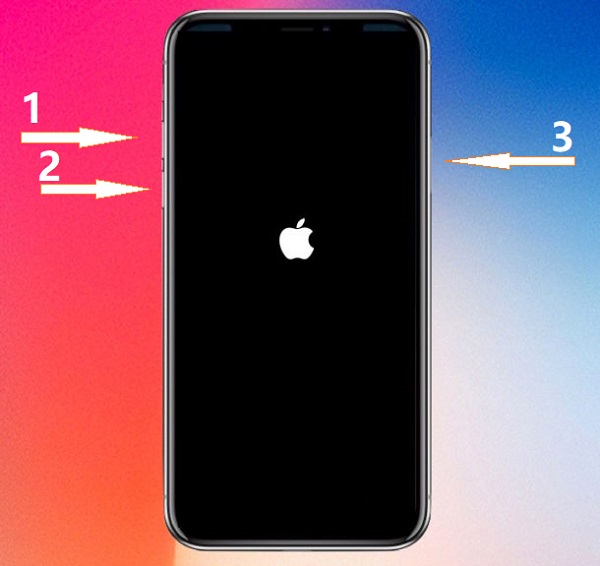 To force restart iPhone 7/7 Plus: Press and hold Side + Volume Down.
To force restart iPhone 6s, 6s Plus or below: Press and hold Home and Power.
Some FaceTime not working issues can be caused by poor network status, including FaceTime camera is not working and FaceTime stuck on connecting. Check the network connection to make sure your device can send and receive data.
If you are using WIFI, switch to mobile networks to have a try; If you are using mobile networks, try WIFI. Notice that if it's the matter of WIFI, make sure that you are within the range of the router. If the signal is missing, try restarting your router or modem: unplug it, then plug it back in.
To notice that if you're trying to use FaceTime over cellular, go to Settings > Cellular > Use Cellular Data For and turn it on for FaceTime.
It sounds a bit funny but sometimes people just don't know they should switch on FaceTime before they use it or they somehow turn it off by mistake.
Just go to Settings > FaceTime and enable "FaceTime".
Then check that your Apple ID, email address, and phone number is listed underneath "You can be reached by FaceTime at."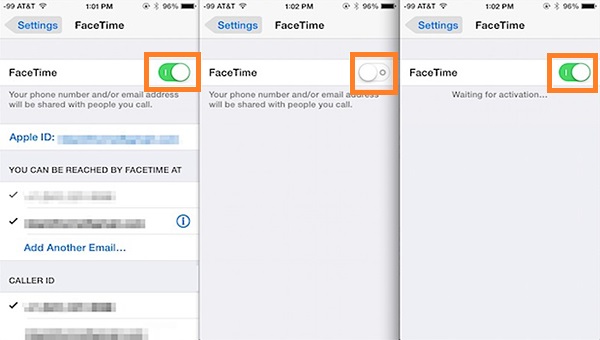 FaceTime Stuck on Connecting
When you happily open FaceTime and want to make a video call with your friends, it is very annoying to see FaceTime get stuck on connecting. Sometimes it may get stuck on "Connecting", or directly keep failing to connect with others. How to fix it? We introduce six solutions for FaceTime stuck on connecting issue. Read more in [FaceTime Stuck on Connecting & Fails? Solved].
Maybe It's About Your Phone
When something wrong happened with the iOS system, some apps may not function well on your device. If it unfortunately happens, you probably find out that not only FaceTime but also some other apps not working well. If you need help, you can rely on Passvers iOS System Recovery, a powerful tool to repair your iPhone, making it back to normal status by yourself without data loss.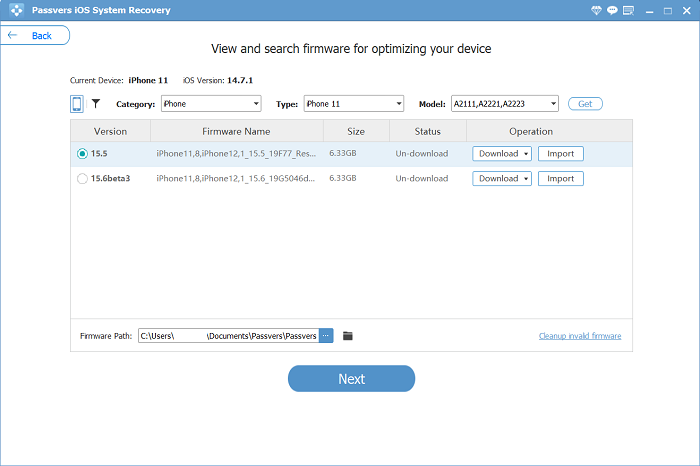 All the above are the fixes to FaceTime not working after update issue. Does this post help? Feel free to give us a like or leave your comments below!