Activation Lock, built into Find My, is a feature that leverages the Apple ID and password to safeguard your iOS devices against theft and unauthorized usage. Also known as iCloud Activation Lock, it was first introduced on the iPhone in 2013 and now has been implemented on iPhone, iPad, Apple Watch, and Mac with Apple silicon or the T2 security chip.
Activation Lock not only can keep your device safe, but can also prevent others from reactivating the device without your permission to increase the chances of recovering data. In general, Activation Lock is easily enabled when you turn on the Find My feature on your device.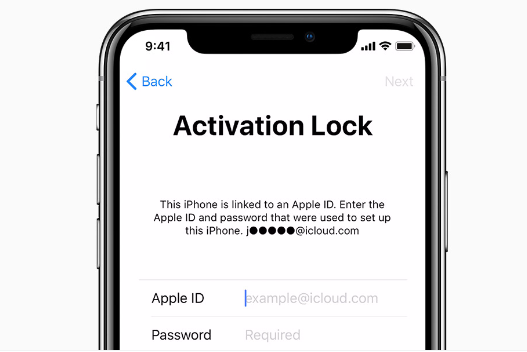 Types of Activation Lock
To satisfy the security needs of various users and groups, Apple has launched two Activation Locks. One is available for ordinary users, while the other serves organizations or institutions.
User-based Activation Lock: To enable User-based Activation Lock, an individual Apple ID (not a Managed Apple ID) is required, along with the activation of Find My by the user. And this type allows the user to lock an organization-linked device to their personal Apple ID if the MDM solution has allowed Activation Lock.
Organization-based Activation Lock: This type is generally utilized by verified organizations or institutions. And it allows an MDM solution to fully control turning Activation Lock on and off through server-side interactions.
How to Enable and Use Activation Lock
Each time Activation Lock turns on automatically when you set up Find My. So to tick on Activation Lock, you need to locate the Find My feature.
Step 1. Open the "Settings" app, click on the Apple ID, and tap Find My.
Step 2. If Find My is off, tap it and turn on the switches next to "Find My iPhone/iPad" and "Find My network".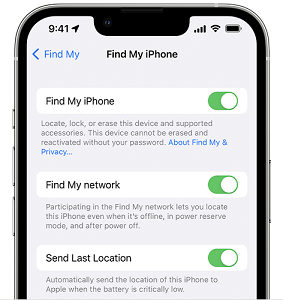 After the two steps are done, Activation Lock will be activated automatically.
In the event of an accidental loss or theft of your iPhone, you may turn to the Activation Lock feature to remotely erase the data, thereby preventing unauthorized access to your personal information.
Step 1. Log in to iCloud and click "Find iPhone".
Step 2. Click on "Lost Mode" and enter the lock screen password. A reminder that you don't need to fill in your telephone number.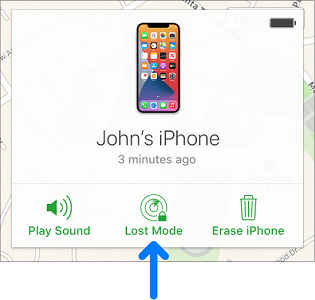 Step 3. Click "Erase iPhone", enter your Apple ID and password, and perform Two-factor Authentication.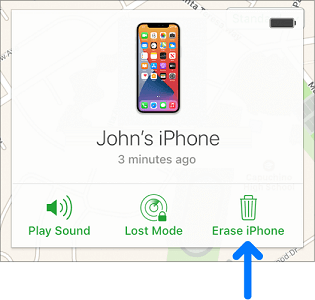 How to Check for Activation Lock
Prior to purchasing an iPhone, iPad, or iPod touch from a seller other than Apple, it is imperative to confirm that the device has been wiped clean and is no longer associated with the former owner's account. As exemplified by a device with iOS or iPadOS 15 or later, an "iPhone Locked to Owner" screen will be displayed when you turn on the device.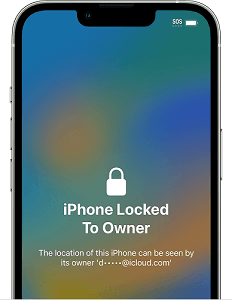 However, more often than not, some sellers will use certain technical means to deceive you that you can not see that screen. In this case, follow these steps to check if the device is ready to use:
Step 1. Log in to iCloud and click "Find iPhone".
Step 2. If the passcode Lock Screen or the Home Screen appears, the device hasn't been erased. You should ask the seller to completely erase the device, mainly including
Apple ID and password and corresponding iCloud login information;
Various equipment pairing and product purchase information;
The Find My feature;
Old devices from the list of trusted devices.
Step 3. Launch the device setup process.
Step 4. If you're asked for the previous owner's Apple ID and password, the device is still linked to the original account. You should contact the owner and ask him/her to remove the device from his/her account with a browser.
If all the steps can't help you out, you still need to figure out what the Apple ID and password of your device are. It is indispensable. And then you can disable the feature personally or try to bypass iCloud Activation Lock with Passvers iPhone Unlocker.
What is always important to remember is a device is ready to use when you see the Hello screen.