If you encounter with some errors when registering Passvers software, don't worry and please read these solutions for help or contact Passvers support team directly.
Actually, there are many reasons like bad/no network connection, restricted web server and more causing error of registration network. If you are facing the same situation and fail to register the software, you can check solutions or tips below to fix the issue.
1. Check the firewall settings
Regularly, you are not allowed to visit our web server due to the firewall setting. In that case, you can add "reg.passvers.com" to your firewall. The network port is "443" and protocol is "https".
Steps to turn off firewall or adjust firewall settings:
Open "Control Panel" on your PC and choose "Network and Internet".
Click "Windows Firewall" on the bottom-left corner when you enter the "Network and Sharing Center".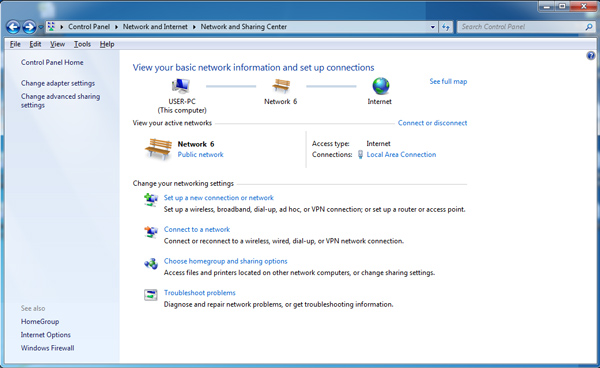 Click on "Turn Windows Firewall on or off" on the left control.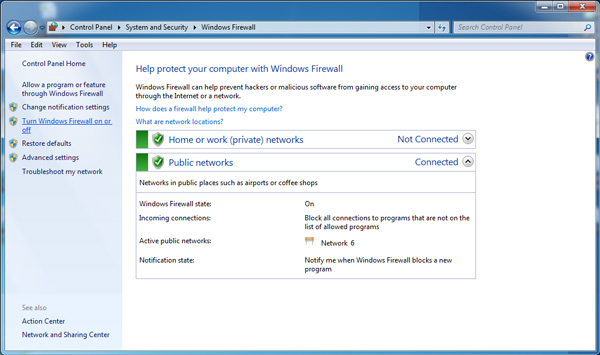 When you enter "Customize Settings" window, you can choose to turn off firewall or do other settings.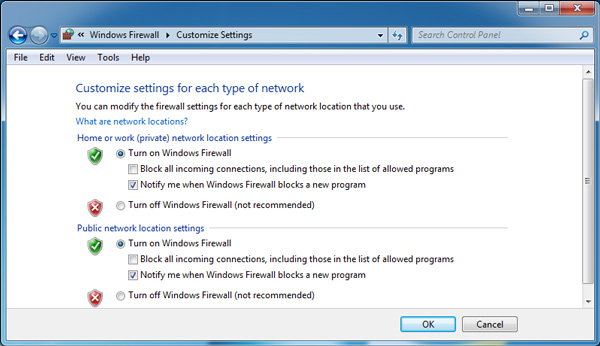 2. Check the network connection
Sometimes, if you are in a poor or no network connection, you will get the registration error. Here you can put your device in the stable network and try again.
3. Uninstall the software and then reinstall it
You can uninstall Passvers program and then download it again. Use the same license code to register the software. Generally, it works.
If you have enabled VPN, please disable it and try again.
With the methods above, you will easily fix the register network error. Please submit a ticket to us if you still fail to register the software.